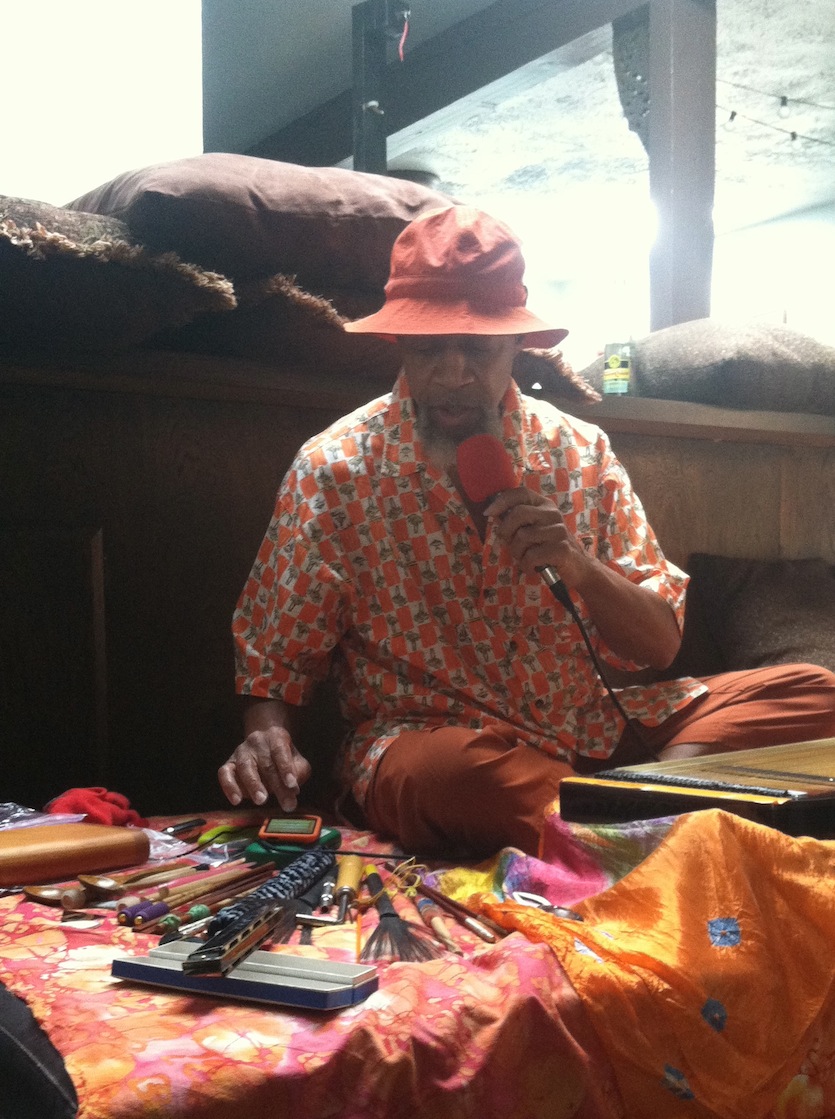 January 24 2014 / 24 de enero 2014
I discovered Laraaji in the late 1980's through my friend Victor and through an awesome music store called Precision Audio. Laraaji's collaboration with Brian Eno's Ambient series just blew me away, I just love his cosmic ambient sound. It is extremely original and defies classification. Check out this live performance. I mean, Laraaji+Dublab, a superb combination!
Descubrí a Laraaji a fines de los 80 por vía de mi amigo Víctor y una excelente tienda de música llamada Precision Audio. La colaboración de Laraaji con la Serie Ambient de Brian Eno me pareció genial, me encanta su sonido ambient cósmico. Es extremadamente original y desafía toda categorización. Oigan este show en vivo que hizo. Digo, Laraaji + Dublab, ¡Qué combinación fenomenal!
http://dublab.com/laraaji-live-dublab-sprout-session-11-14-13/
Laraaji
is a true life enhancer. His solo sound offerings and those alongside collaborators such as Brian Eno have been a great inspiration to us at dublab. Laraaji's decades long celestial sonic flow experiments have recently been seeing new light with several reissued albums from
All Saints Records
, a collaboration with Blues Control for the
RVNG Intl.
Frkwys
series, and an appearance on
Light in the Attic
and
Ethereal Sequence's
epic New Age survey
I Am the Center
. We're thrilled that so many ears have been freshly discovering his music.
With the intention of turning on more ears to Laraaji's music we collaborated with our friends
Cinespia
, to proudly present an
intimate concert
and
Laughter Meditation Playshop
with this New Age pioneer at
Cinefamily
. See some photos
here
. During his visit we were blessed to have
Laraaji
and his partner Arji graced the dublab studio for a live "Sprout Session." Their offering was a pure expression of joyous sound waves that we are honored to share with you now.
INTERVIEW:
DOWNLOAD