http://dublab.com/the-space-lady-live-dublab-sprout-session-03-20-14/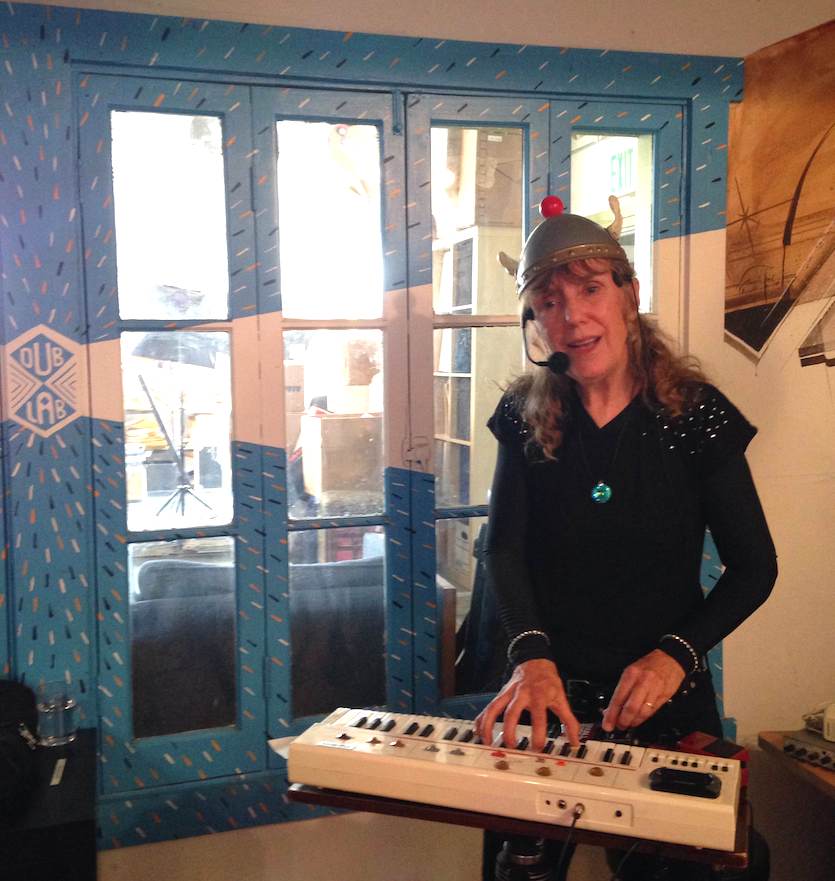 This session is a stardust shower that will not only illuminate your ears but your entire life. The overwhelming, otherworldly music of
The Space Lady
resonates with the greatest of optimistic energy. This positive radiance has now come full circle as the The Space Lady is finally enjoying the acclaim she deserves for her unique form of electronic, pop music. After launching her musical adventures on the streets of Vietnam War era Boston and continuing her sonic sharing for decades following on various city sidewalks, the folks at
Nightschool Records
have given her music a proper release.
The Space Lady's Greatest Hits
is a collection of her signature, synthesized cover songs and some originals penned by her late husband The Cosmic Man. The Space Lady's music is utterly endearing and full of joy as you'll discover the moment you press play on this "Sprout Session."
Thanks to our friends at
Mount Analog
for connecting the dots to bring The Space Lady to Los Angeles on her debut tour of live venue appearances. You wouldn't be hearing this session without their great efforts. We're proudly co-presented her
LA show
on March 21, 2014 with Mount analog. Click
here
for more information.